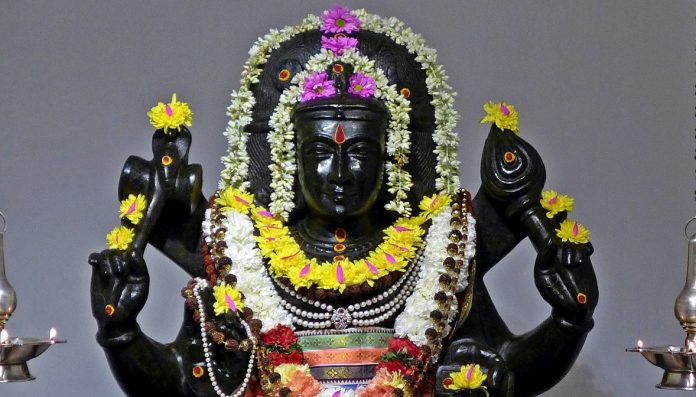 Daily Abhisheka and Aarati to Lord Dakshinamurti
5:45-7:00am ET (UTC-5) Abhisheka
5:30-6:00pm ET (UTC-5) Aarati
---
See Schedule Below
Zoom Meeting Link:
https://us02web.zoom.us/meeting/register/tZctfu2vqTsqE9DnQve0XQoUeCmlfcamlbmw
ONE MONTH COURSE SCHEDULE
5:45 am ET (Daily) Nity-Abhiseka to Lord Daksinamurti LIVE on YouTube:
https://www.youtube.com/c/arshavidyagurukulam/videos
7:15-7:45 am ET (Mon-Sat) Meditation with Swami Jnananandaji
10:00-11:00 am ET (Mon-Sat) Atma-anatma Viveka Vedanta Class with Swami Muktatmanandaji
4:15-5:15 pm ET (Mon-Sat) Bhagavadgita Ch.3 (Based on Shankara-bhashyam) with Swami Muktatmanandaji
5:30-6:00 pm ET (Daily) Evening Nitya Arati to Lord Daksinamurti LIVE on YouTube:
https://www.youtube.com/c/arshavidyagurukulam/videos
Satsang (Q&A) to be announced
---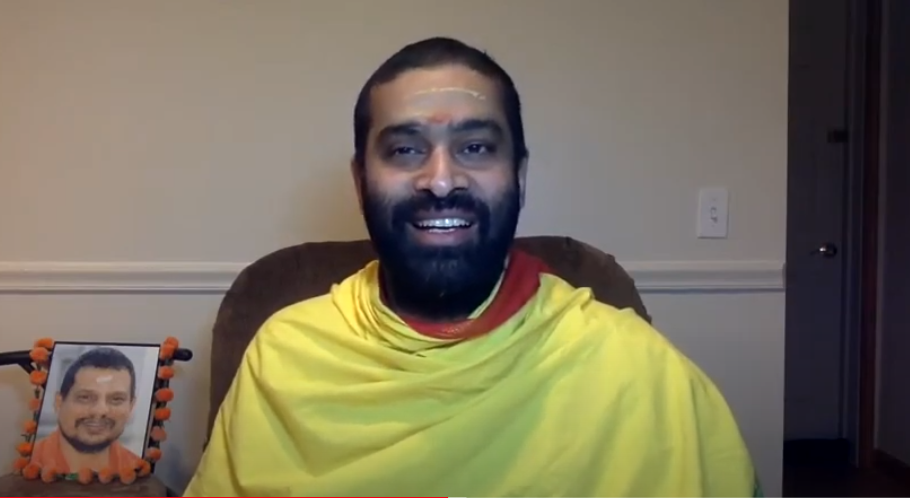 Bhagavad Gita Study Classes
with Brahmacari Suryanarayana
Every Saturday, 6:30-7:30pm ET (UTC-5)
---
Shrimad Bhaagavatam Study Classes with Brahmacari Suryanarayana
Every Saturday, 7:30-8:30pm ET (UTC-5)
Zoom Meeting:
Bhaagavatam is a Mahapurana written by Sage Veda Vyasa. In these classes, the text is studied verse by verse based on Shridhari tikka.
---
Meditation Online with Swamini Ramananda
1st and 3rd Saturday every month
11:00am-12:00pm ET (UTC-5)
Zoom Meeting:
https://us02web.zoom.us/j/81884526142?pwd=Y25NemUvWFlXdXo1ZmdkdHVrNC94QT09
Meditation plays an integral part in a seeker's spiritual journey, in that it steers the wavering mind into a state of quietude, wherein the tumult of distracting desires loosen their grip. With practice, the mind will be ushered to a deeper realm of stillness. Such a mind gains the capability for a lofty vision and cannot be influenced by anything. As the practice of meditation deepens, one can resolutely face the problems in life and gradually become a yukta, one who abides in one's real nature.
---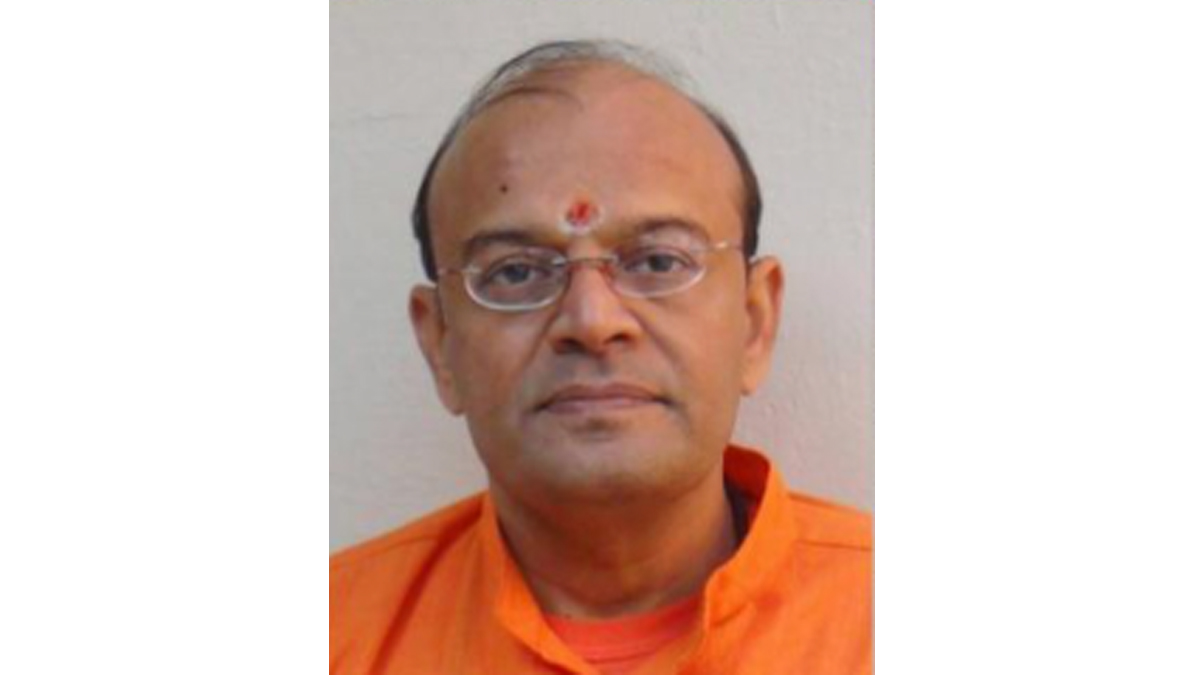 Mundaka Upanishad
with Swami Muktatmananda
Resuming April 5, 2021
Mundaka Upaniṣad:
In the teaching tradition, this Upaniṣad occupies an important place inasmuch as it covers all the important topics, besides the main topic which every Upaniṣad reveals. The importance of this Upaniṣad increases when we recognize the number of mantras from this Upaniṣad quoted in the traditional discussions of Vedanta.
---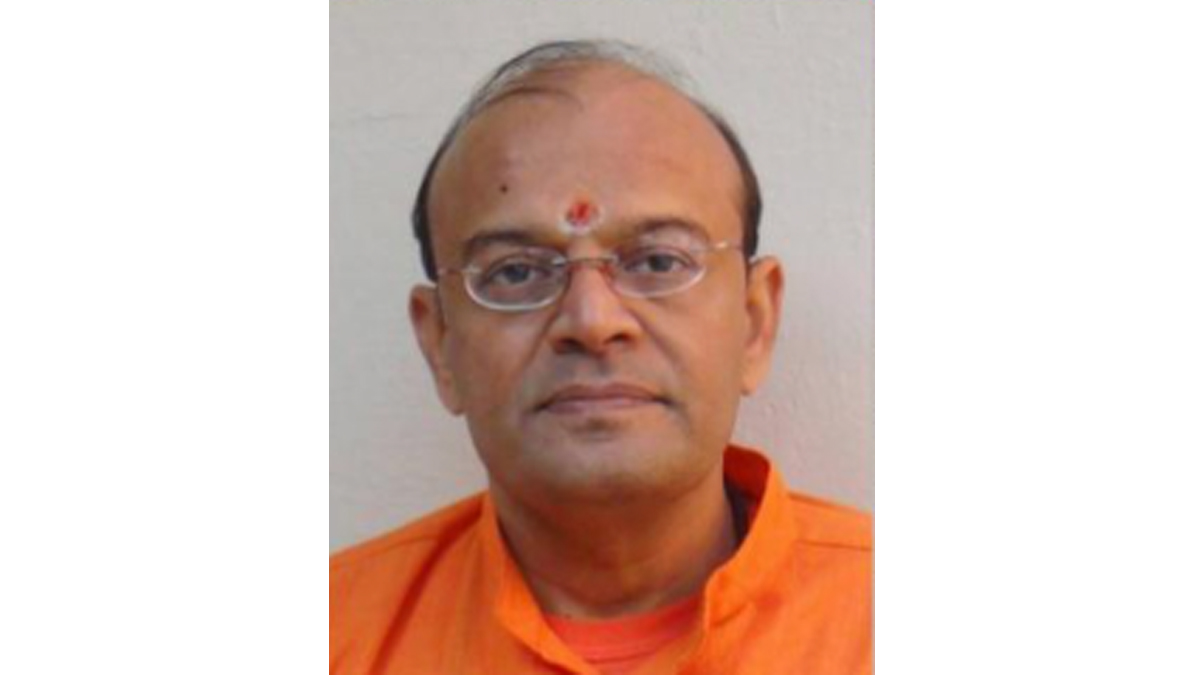 Panchadashi
with Swami Muktatmananda
Resuming April 5, 2021
The Panchadaśī of Śri Vidyaranya is a comprehensive manual of Advaita Vedanta, enjoying great popularity with those who want to have a clear vision of self, Ātmā.
---
RECENT CLASSES

and EVENTS
1st and 3rd Weekend Bhagavad Gita Study Chapter 5
with Swami Viditatmananda
Sunday, Feb 21, 2021
10:00-11:00am ET (UTC-5) Class 1
11:15am-12:15pm ET (UTC-5) Class 2
youtube.com/c/arshavidyagurukulam/videos
---
Presidents' Day Weekend Vedanta Course (online only)
with Swamini Svatmavidyananda
February 12-15, 2021
Topics:
A Thunderbolt for Lord Indra: Summary of the Kenopanishad
and Vedanta for Intelligent Living
(See Schedule Below)
---