2021 Family Vedanta Course 2
August 1 @ 8:00 pm

-

August 7 @ 1:00 pm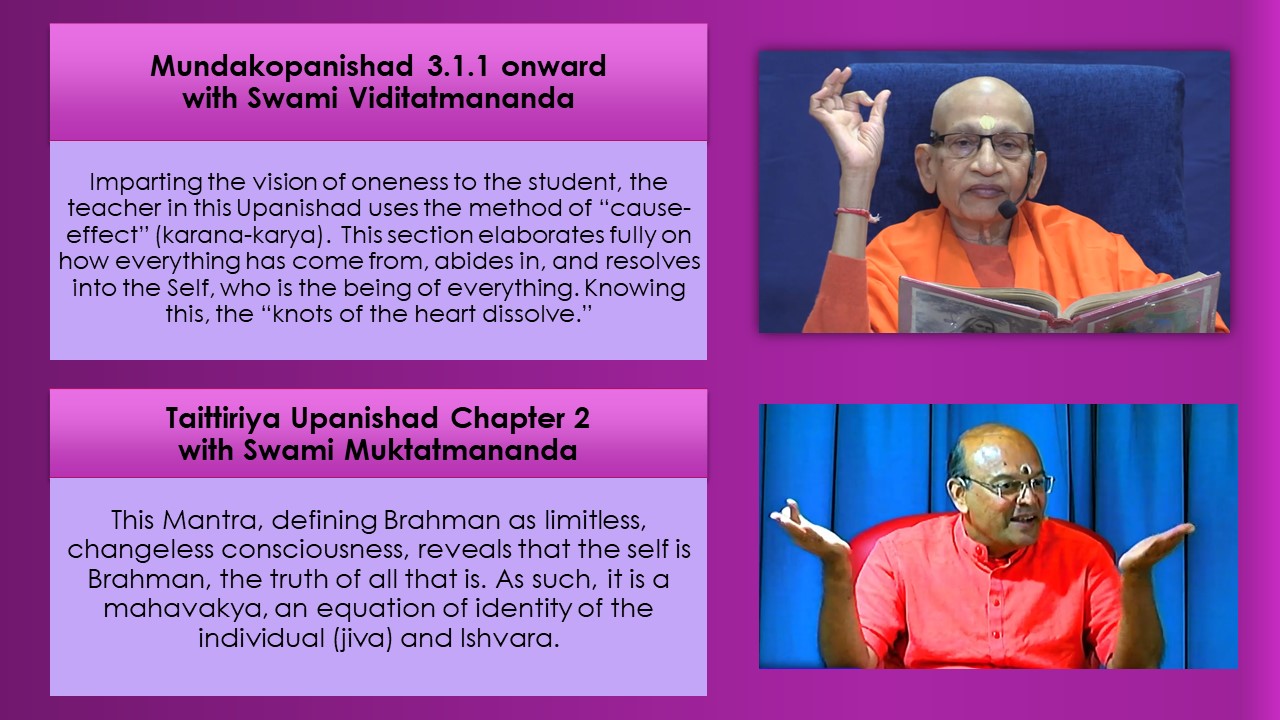 This course is available in-person and online:
For in-person participation, please register by calling Vimala directly at 570/656-0193.
For online participation, please visit the Live Streaming page arshavidya.org/live.
We are opening Arsha Vidya Gurukulam at Saylorsburg, PA, to everyone with or without a mask from 28th of June. Preventative measures such as masking and social distancing are optional, and it is visitors' choice and responsibility.
TENTATIVE SCHEDULE
All times are Eastern Time (UTC-4)
Sunday, August 1, 2021
8:00-9:00 pm Welcome Address and Satsang with Swami Viditatmanandaji
Monday to Friday, August 2-6
5:45-6:45 am Daily Morning Abhiseka to Lord Daksinamurti and Ganesa on YouTube
7:00-7:30 am Guided Meditation with Swami Muktatmanandaji
9:00-10:00 am Mundaka Upanishad 3.1.1 (Class 1) with Swami Viditatmanandaji
11:15 am-12:15 pm Taittiriya Upanishad Ch 2 with Swami Muktatmanandaji
5:00-6:00 pm Mundaka Upanishad 3.1.1 (Class 2) with Swami Viditatmanandaji
6:15-6:45 pm Evening Aarati to Lord Daksinamurti on YouTube
8:00-9:00 pm Satsang with Swami Viditatmanandaji or Swami Muktatmanandaji (alternating)
Registered online viewers may send written questions to arshavidyamedia@gmail.com. Please specify who you are addressing the question to (if needed). No written reply will be sent. 
Saturday, August 7
7:00-7:30 am Guided Meditation with Swami Muktatmanandaji
9:00-10:00 am Mundaka Upanishad 3.1.1 (Concluding Class) with Swami Viditatmanandaji
Calendar powered by The Events Calendar