2022 Family Vedanta Course 3
August 7 @ 8:00 pm

-

August 13 @ 12:00 pm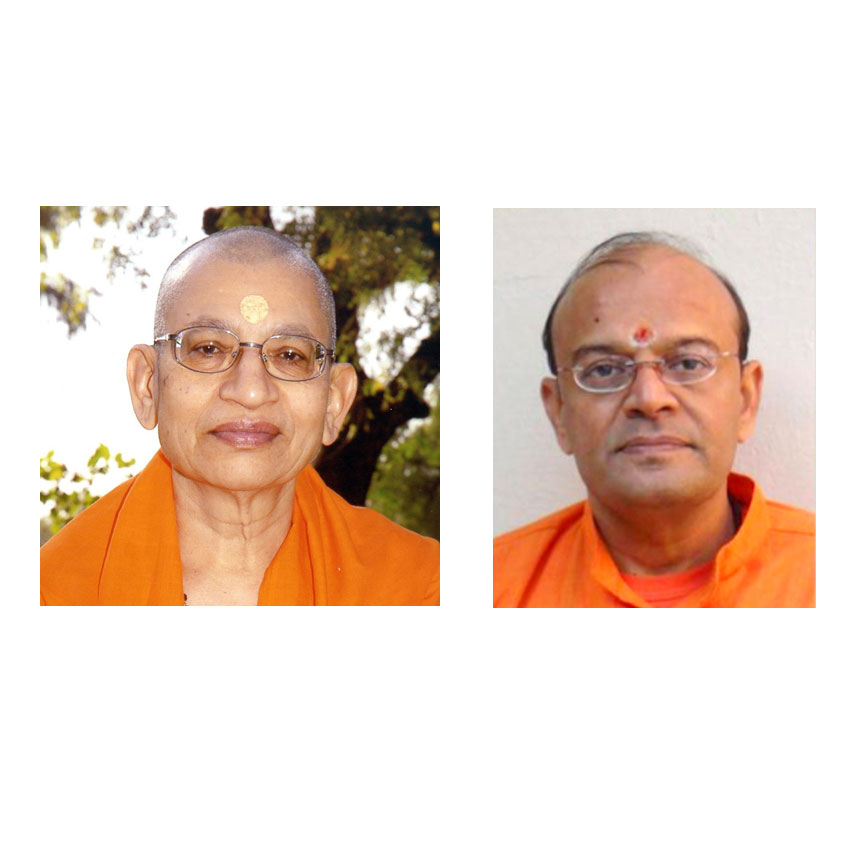 TOPICS:
> Katha Upanishad 2.3.1 – 2.3.18
In these ten profound verses, the oneness of the individual and Ishvara, the method of knowing that, the result of this knowledge, and the means to equip oneself to gain and retain the knowledge are all revealed.
> Bhagavad Gita Chapter 10
> Aparokshanubhuti 11-25
This is a popular introductory work (prakaran grantha) that expounds Advaita Vedanta philosophy. It describes a method that seekers can follow to directly experience the essential truth of one's own nature.
To download course Program Book, CLICK HERE.
TEACHERS:
Swami Viditatmananda (Katha Upanishad and Bhagavad Gita)
Swami Muktatmananda (Aparokshanubhuti and Meditations)
IN-PERSON
To Register, contact
vimala.sadasivam@gmail.com
Or Call at 570 – 992 – 2339 x-1210 or Mobile: 570 – 656 – 0193
ONLINE
To view this course online: CLICK HERE
TENTATIVE COURSE SCHEDULE:
All times are Eastern Time ET (UTC-4)
Sunday, August 7, 2022
8:00-9:00 pm Welcome Address and Satsang (Q & A)
Monday to Friday, August 8-12*
5:15-5:30 am Laghu Ganesha Homa at Homa Building (not live streamed)
5:40-6:50 am Abhisheka to Lord Dakshinamurti (online via YouTube)
7:00-7:30 am Guided Meditation with Swami Muktatmanandaji
9:00 – 10:00 am Katha Upanishad with Swami Viditatmanandaji
11:00 am -12:00 pm Aparokshanubhuti with Swami Muktatmanandaji
12:15 -12:20 pm Afternoon Arati
5:00 -6:00 pm Bhagavad Gita with Swami Viditatmanandaji
6:15-6:45 pm Evening Arati (online via YouTube)
6:45 -7:45 pm Dinner
8:00-9:00 pm Satsang (Q&A) teacher to be announced (Youth Presentation on Friday, August 12 with no satsang)
SPECIAL SCHEDULE ON TUESDAY, AUGUST 9 due to Pradosha Puja at 5:15 pm.
5:15-5:30 am Laghu Ganesha Homa at Homa Building (not live streamed)
5:40-6:50 am Abhisheka to Lord Dakshinamurti (online via YouTube)
7:00-7:30 am Guided Meditation with Swami Muktatmanandaji
9:00 – 10:00  am  Katha Upanishad with Swami Viditatmanandaji
11:00 am -12:00 pm Bhagavad Gita with Swami Viditatmanandaji
12:15 -12:20 pm Afternoon Arati
4:00 -5:00 pm Aparokshanubhuti with Swami Muktatmanandaji
5:15-6:45 Pradosha Puja and Evening Arati (online via YouTube)
6:45 -7:45 pm Dinner
8:00-9:00 pm Satsang (Q&A) teacher to be announced

Saturday, August 13
5:45 – 7:00 am Abhisheka to Lord Dakshinamurti
7:00-7:30 am Guided Meditation with Swami Muktatmanandaji
9:00-10:00 am Aparokshanubhuti with Swami Muktatmanandaji
11:00 am -12:00 pm Katha Upanishad with Swami Viditatmanandaji
12:00 pm Gurudakshina followed by Arati and Lunch