2022 Two-Week Bhashyam Course
July 6 @ 8:00 pm

-

July 20 @ 12:00 pm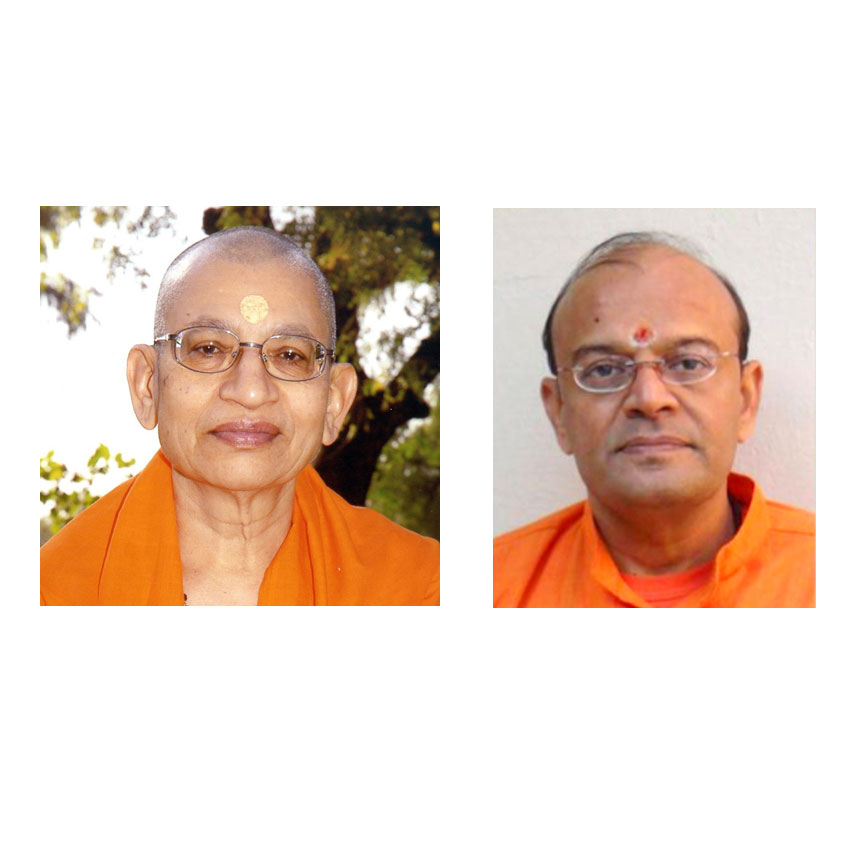 TOPIC: 
बृहदारण्यक उपनिषद्, Bṛhadāraṇyaka Upaniṣad) 2.5.1 onward
This chapter of the बृहदारण्यक उपनिषद्, Bṛhadāraṇyaka Upaniṣad) reveals the nondual vision of the Upaniṣads by teaching the reality of what is generally taken to be real, satsyasya satyam.  Presented in the form of teacher-student dialogues, the Upaniṣad aslo shows the method by which this taught, and what is expected of the student in order to receive this knowledge.
TEACHERS:
Swami Viditatmananda
Swami Muktatmananda
IN-PERSON
To Register, contact
vimala.sadasivam@gmail.com
Or Call at 570 – 992 – 2339 x-1210 or Mobile: 570 – 656 – 0193
In-person Course Fee: Single $200 Family $300
Lodging: Single:$600 Family $1000
ONLINE
arshavidya.org/live
TENTATIVE COURSE SCHEDULE:
All times are Eastern Time ET (UTC-4)
Wednesday, July 6th, 2022
8:00-9:00 pm Welcome Address and Introduction
Thursday to Tuesday, July 07 – 19
5:45-7:00 am Abhisheka to Lord Dakshinamurti (online via YouTube)
7:00-7:30 am Guided Meditation with Swami Muktatmanandaji
9:00 – 10:00  am  Bṛhadāraṇyaka Upaniṣad Class 1 with Swami Viditatmanandaji
11:15 am -12:15 pm Bṛhadāraṇyaka Upaniṣad Class 2 with Swami Viditatmanandaji
12:15 -12:30 pm Afternoon Arati
3:30 pm – 4:30 pm Sanskrit Class with Swami Muktatmanandaji
5:00 -06:00 pm Bṛhadāraṇyaka Upaniṣad Class 3 with Swami Viditatmanandaji
6:00-6:30 pm Evening Arati (online via YouTube)
6:30 -7:45 pm Dinner
8:00-9:00 pm Satsang (Q&A).
Wednesday, July 20
5:45 – 7:00 am Abhisheka to Lord Dakshinamurti
7:00-7:30 am Guided Meditation with Swami Muktatmanandaji
9:00-10:00 am Bṛhadāraṇyaka Upaniṣad Class 1 with Swami Viditatmanandaji
11:00 am -12:00 pm  Concluding Bṛhadāraṇyaka Upaniṣad
12:00 pm Gurudakshina followed by Arati and Lunch
Related Events