Updated Children's Vedic Course Camp
August 1 @ 3:00 pm

-

August 7 @ 1:00 pm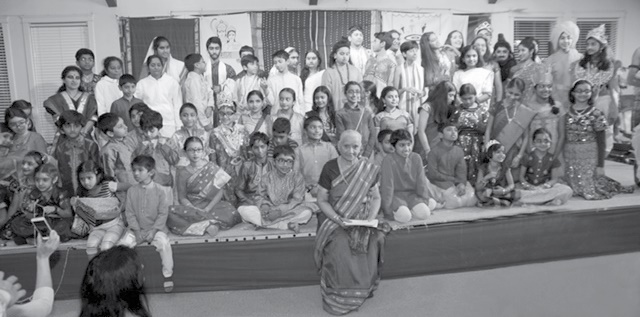 *** MESSAGE UPDATED 5/28/21 – CDC guidance for summer camps has changed on 5/28/21. Now all three summer camps will be open for vaccinated children due to the CDC guidance***
Dear Parents,
First and foremost, we hope that you and your loved ones are safe and healthy. We have received questions from parents about if and how COVID-19 will affect Arsha Vidya Gurukulam's children's summer camps. We know this pandemic has been stressful to many and recognize that socializing and interacting with peers can be a healthy way for children to cope with stress and connect with others, particularly after spending quite a bit of time at home. 
The CDC has changed its guidelines on 5/28/2021 and accordingly, we are excited to let you know that we plan to resume all three summer family camps for vaccinated children ages 12-18 while following CDC considerations to protect campers, families, and our community.
Please register for the camp at https://form.jotform.com/200614945640149.
 To clarify:
We will be operating three summer camps –

Family Camp 1 (children must attend with parents/guardians) – 7/24 – 7/31

Family Camp 2 & Children's Course 2 (unaccompanied by parents) – 8/1 – 8/7 – *Children can either attend this camp with or without parents*

Family Camp 3 (children must attend with parents/guardians) – 8/8 – 8/14

During the second camp, children can attend the camp with or without adults (unaccompanied). Hence, parents are not required to attend

With regard to Family Camps 1 & 3, we cannot accommodate unaccompanied campers due to staffing limitations.  A guardian must stay on campus throughout the entirety of camps 1 & 3. 

Campers (ages 12-18) must be fully vaccinated against COVID-19 two weeks prior to arriving at AVG. We are aware that currently, vaccinations are available for ages 16+, but we expect that vaccinations will open up for adolescents (12-15) very soonCOVID-19 vaccination records will be requested upon arrival.
We ask that you help us protect the health of campers this summer. Anyone who is sick or was sick with COVID-19 or recently in contact with someone with COVID-19 in the last 14 days— including staff, campers, and families— should not come to camp. Be on the lookout for symptoms of COVID-19, which include fever, cough, shortness of breath, chills, muscle pain, sore throat, and loss of taste or smell. Call your doctor if you think you or a family member is sick.
If you have a specific question about this plan or COVID-19, please contact Shivam Gosai at shivamgosai@gmail.com for more information. You can also find more information on the CDC's website for youth and summer camps.
Please register for the camp at https://form.jotform.com/200614945640149.
If your child is interested in being a teenage counselor (ages 16+), please have them fill out this link. 
We look forward to seeing you.
Thank you and stay healthy,
Shivam Gosai & Suddhatma Chaitanya
2021 AVG Camp Administrators
Related Events