Easter Weekend Family Vedanta Course
April 19 @ 8:00 pm

-

April 21 @ 1:00 pm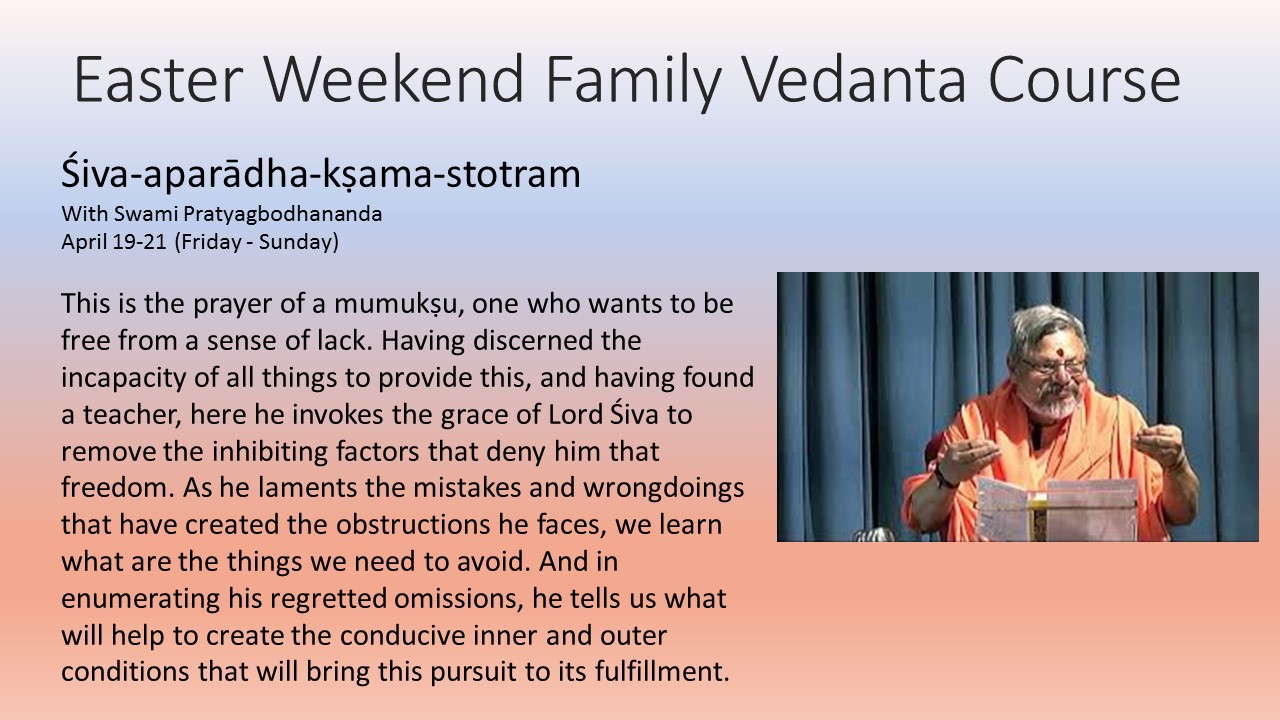 April 19 – Apr 21 (Fri-Sun)
Śiva aparādha kṣama stotram
with Swami Pratyagbodhananda
This is the prayer of a mumukṣu, one who wants to be free from a sense of lack. Having discerned the incapacity of all things to provide this, and having found a teacher, here he invokes the grace of Lord Śiva to remove the inhibiting factors that deny him that freedom. As he laments the mistakes and wrongdoings that have created the obstructions he faces, we learn what are the things we need to avoid. And in enumerating his regretted omissions, he tells us what will help to create the conducive inner and outer conditions that will bring this pursuit to its fulfillment.
Satsaṅgatve nissaṅgatvam
with Brahmacari Suryanarayana
"When there is association with wise or good people, there is freedom from (unhelpful or detrimental) associations." However dedicated one may be to the pursuit of mokṣa, one is subjected to internal and external influences that are not conducive to it. This sentence from Bhaja Govindam (vs. 9) contains the solution to this problem. One can protect and nurture one's pursuit by choosing to associate with the wise. In doing so, the necessary values, attitudes, priorities, śraddhā, and understanding will grow and mature in a supportive, caring environment.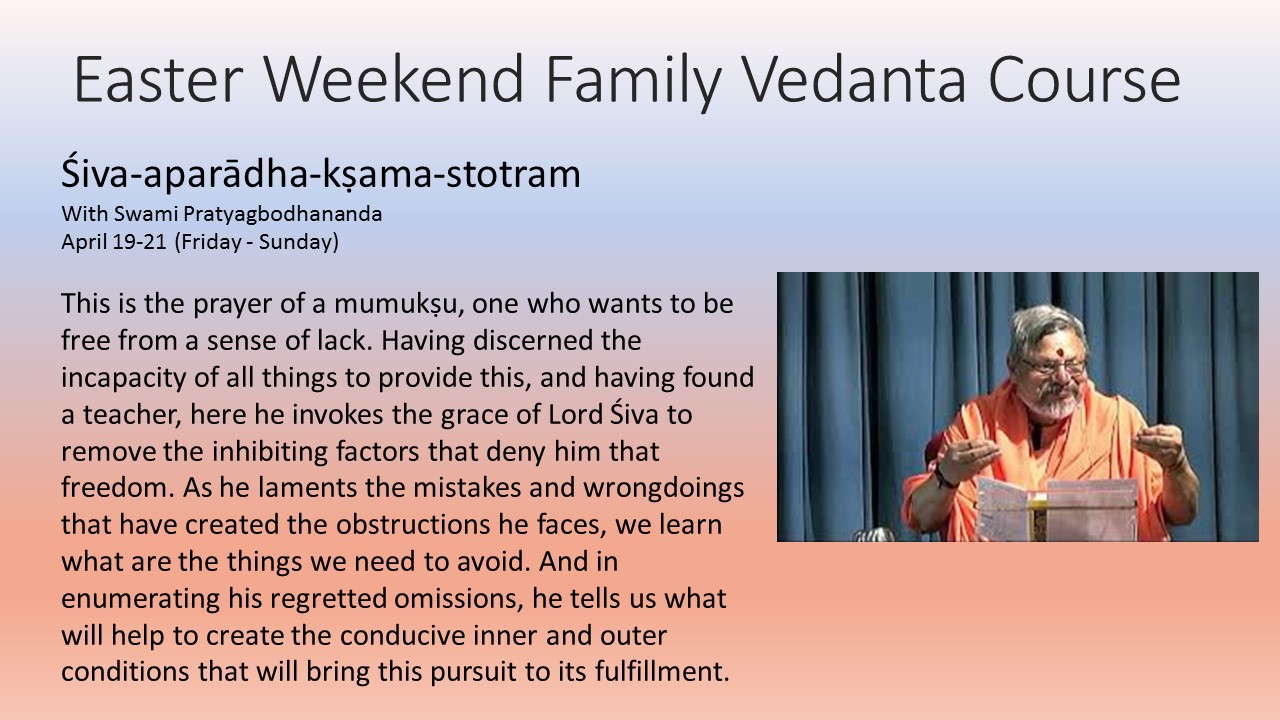 Related Events