Family Vedanta Course 1
July 23 @ 8:00 pm

-

July 29 @ 12:30 pm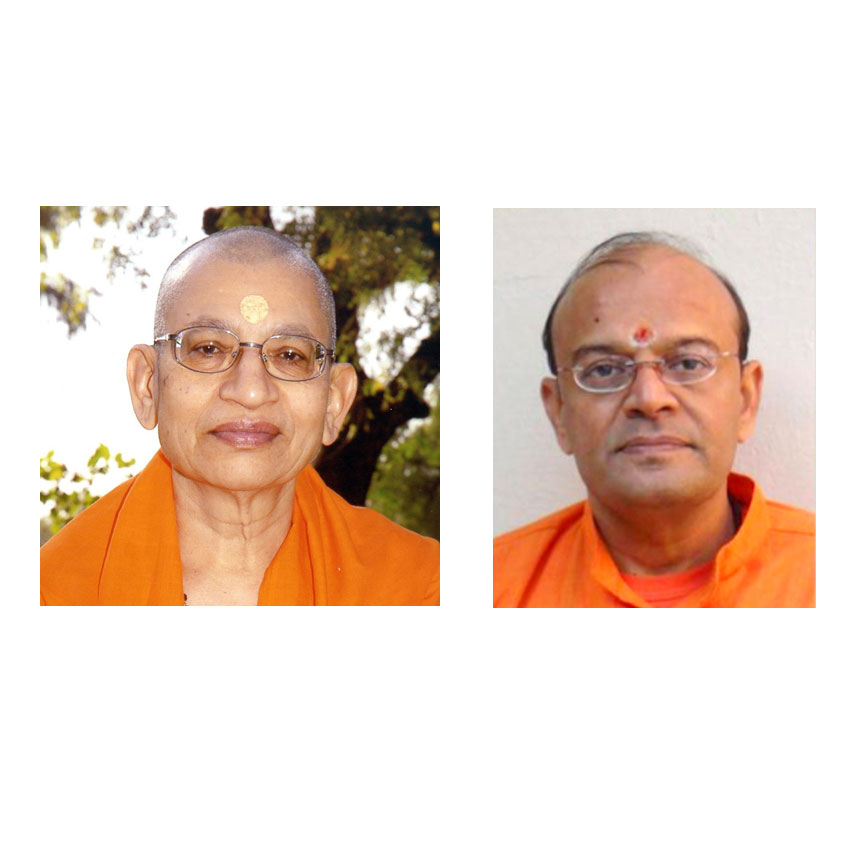 TOPICS: 
Vivekachudamani 321-371
This text, translated as the "Crown Jewel of Discrimination,"addresses the seeker desirous of the ultimate freedom, moksha, and that which prevents one from seeing it, namely avidya, ignorance. Swamiji will unfold the nature of avidya and show how to overcome it.
Aparokshanubhuti 1-10
This is a popular introductory work (prakran grantha) that expounds Advaita Vedanta philosophy. It describes a method that seekers can follow to directly experience the essential truth of one's one nature.
Program Booklet with Course Text: CLICK HERE
TEACHERS:
Swami Viditatmananda (Vivekachudamani and Satsangs)
Swami Muktatmananda (Meditations and Aparokshanubhuti)
IN-PERSON
To Register, contact
vimala.sadasivam@gmail.com
Or Call at 570 – 992 – 2339 x-1210 or Mobile: 570 – 656 – 0193
ONLINE
To view this course online: CLICK HERE
TENTATIVE COURSE SCHEDULE:
All times are Eastern Time ET (UTC-4)
Saturday, July 23, 2022
8:00-9:00 pm Welcome Address and Satsang (Q & A)
Sunday to Thursday, July 24 – 28
5:45-7:00 am Abhisheka to Lord Dakshinamurti (online via YouTube)
7:00-7:30 am Guided Meditation with Swami Muktatmanandaji
9:00 – 10:00  am  Vivekachudamani Class 1 with Swami Viditatmanandaji
11:00 am -12:00 pm Aparokshanubhuti with Swami Muktatmanandaji
12:15 -12:30 pm Afternoon Arati
5:00 -06:00 pm Vivekachudamani Class 2 with Swami Viditatmanandaji
6:15-6:45 pm Evening Arati (online via YouTube)
6:45 -7:45 pm Dinner
8:00-9:00 pm Satsang (Q&A) teacher to be announced (Youth Presentation on Thurs, July 28 instead of Satsang)
Friday, July 29
5:45 – 7:00 am Abhisheka to Lord Dakshinamurti
7:00-7:30 am Guided Meditation with Swami Muktatmanandaji
9:00-10:00 am Aparokshanubhuti with Swami Muktatmanandaji
11:00 am -12:00 pm Vivekachudamani  with Swami Viditatmanandaji
12:00 pm Gurudakshina followed by Arati and Lunch
Related Events