Memorial day weekend Family Vedanta course
May 22 @ 8:00 pm

-

May 25 @ 1:00 pm

|

Recurring Event

(See all)

One event on May 24, 2019 at 8:00 pm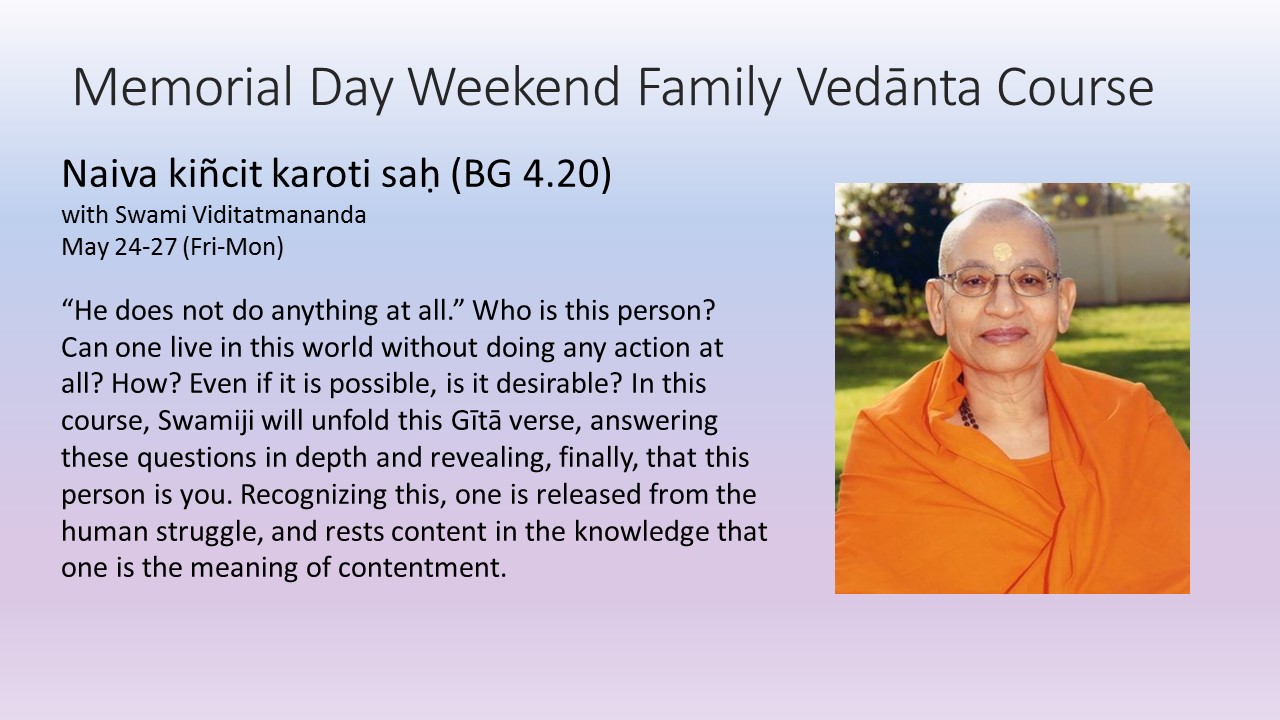 With Swami Viditatmananda & Swamini Paraprajnananda
---
2019, May 24-27 (Fri-Mon)
Naiva kiñcit karoti saḥ (BG 4.20) with Swami Viditatmananda
"He does not do anything at all." Who is this person? Can one live in this world without doing any action at all? How? Even if it is possible, is it desirable? In this course, Swami Viditatmananda will unfold this Gītā verse, answering these questions in depth and revealing, finally, that this person is you. Recognizing this, one is released from the human struggle, and rests content in the knowledge that one is the meaning of contentment.
Nāstyakṛtaḥ kṛtena (Muṇḍakopaniṣad 1.2.12)  with Swamini Paraprajnananda
Having examined what can be accomplished by any kind of action, a thinking person who wants to be free from the human problem of dissatisfaction gains a certain understanding—no kind or amount of action can bring permanent satisfaction. If it is possible to be fulfilled, it is not going to be accomplished by any action. How such a person arrives at this discernment and what is necessary to solve the problem of a sense of incompleteness will be unfolded by Swamini in her teaching of this verse from Muṇḍakopaniṣad.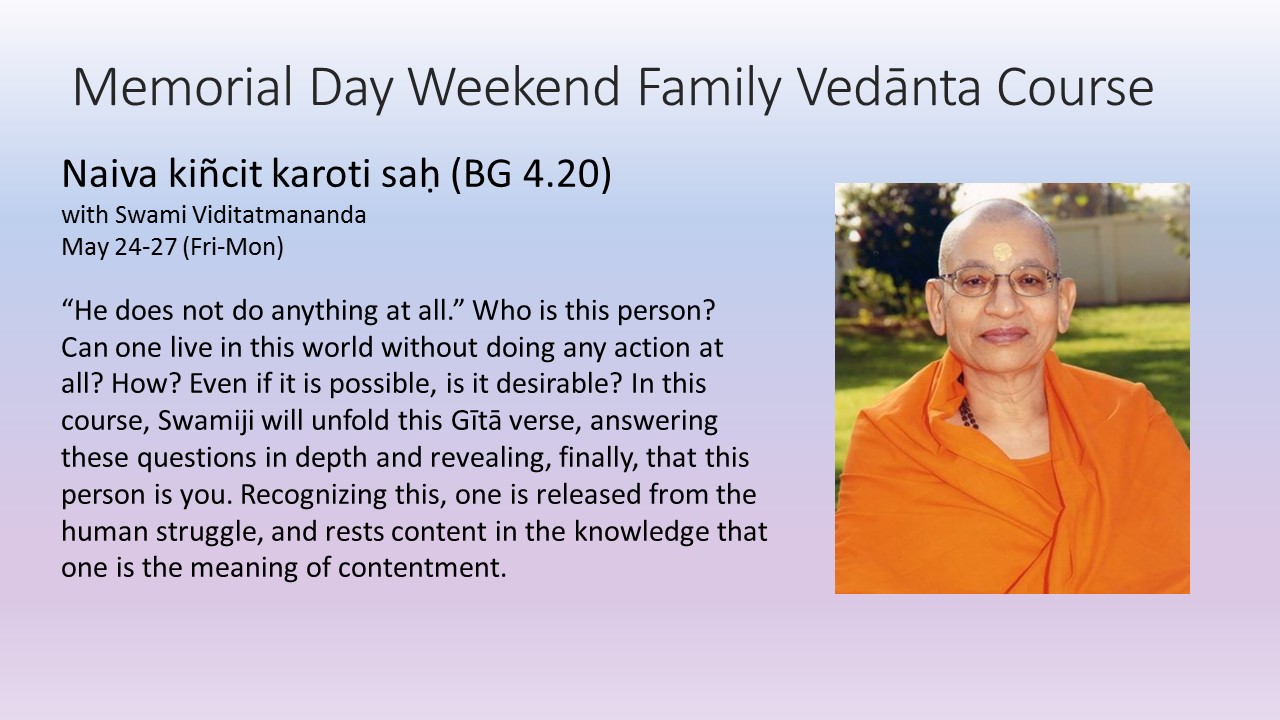 Related Events