One-week Vedanta Course for Adults
September 8, 2018 @ 8:00 pm

-

September 15, 2018 @ 1:00 pm
Kahola Brahmanam (Br.U. 3.5.1)  —  Swami Pratyagbodhananda
Kahola Brāhmaṇam (Br.U. 3.5.1)

Here, Ṛṣi Kahola approaches sage Yājñavalkya asking to be taught Brahman which is immediate and evident (sākṣāt aparokṣāt) and is the self of all. Yājñavalkya answers briefly and decisively, then teaches the things that are to be renounced and various levels of understanding of what he has taught. All these would be the outcome of a complete understanding. As such, they are also necessary conditions for assimilating the teaching that was imparted to Ṛṣi Kahola.
Maya Panchakam  — Swamini Svatmavidyananda
Maya Panchakam 
Maya Panchakam consists of 5 verses on Maya composed by Adi Sankarcharya. While exploring Maya, Sankaracharyaji wonders in these verses how even the most learned and wise are fooled by the power of Maya.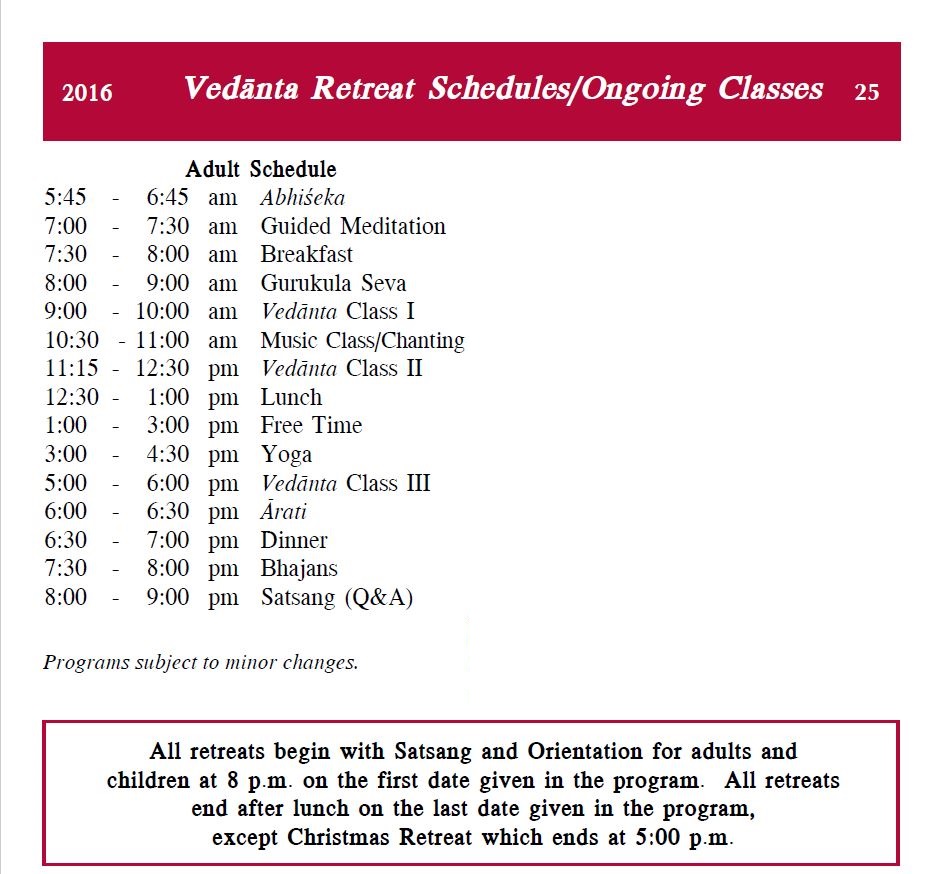 Related Events