One week Vedanta Course II for Adults
September 16, 2018 @ 8:00 pm

-

September 22, 2018 @ 1:00 pm
Kaivalyopaniṣad —  Swami Pratyagbodhananda
The advaita tradition holds that for freedom from all that is undesirable, the understanding of Kaivalyopaniṣad is enough (moksāya kaivalyam eva alam). Here, Ṛṣi Aśvalāyana properly approaches and requests Lord Brahmāji for knowledge of Brahman, the limitless. First teaching him the means for making oneself receptive to the knowledge, Lord Brahmāji then unfolds the vision using various methods. In these mantras, some of which are used in daily worship, we recognize those that also appear in other Upaniṣads and the Bhagavad Gītā.
Lord Brahmāji's comprehensive teaching also includes the means of assimilating this knowledge and removing factors that may inhibit clarity of vision.
Maya Panchakam —  Swamini Svatmavidyananda
Maya Panchakam consists of 5 verses on Maya composed by Adi Sankarcharya. While exploring Maya, Sankaracharyaji wonders in these verses how even the most learned and wise are fooled by the power of Maya.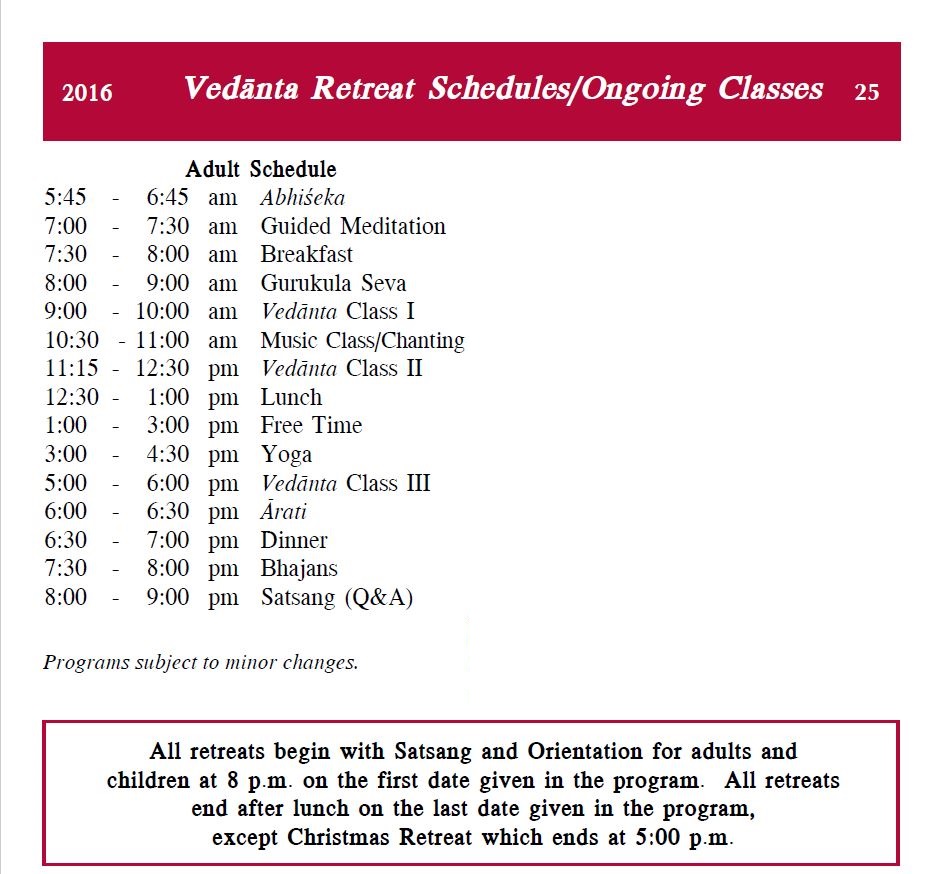 Related Events