Vedānta Course with Swamini Svatmavidyananda
August 19, 2019 @ 8:00 pm

-

August 27, 2019 @ 1:00 pm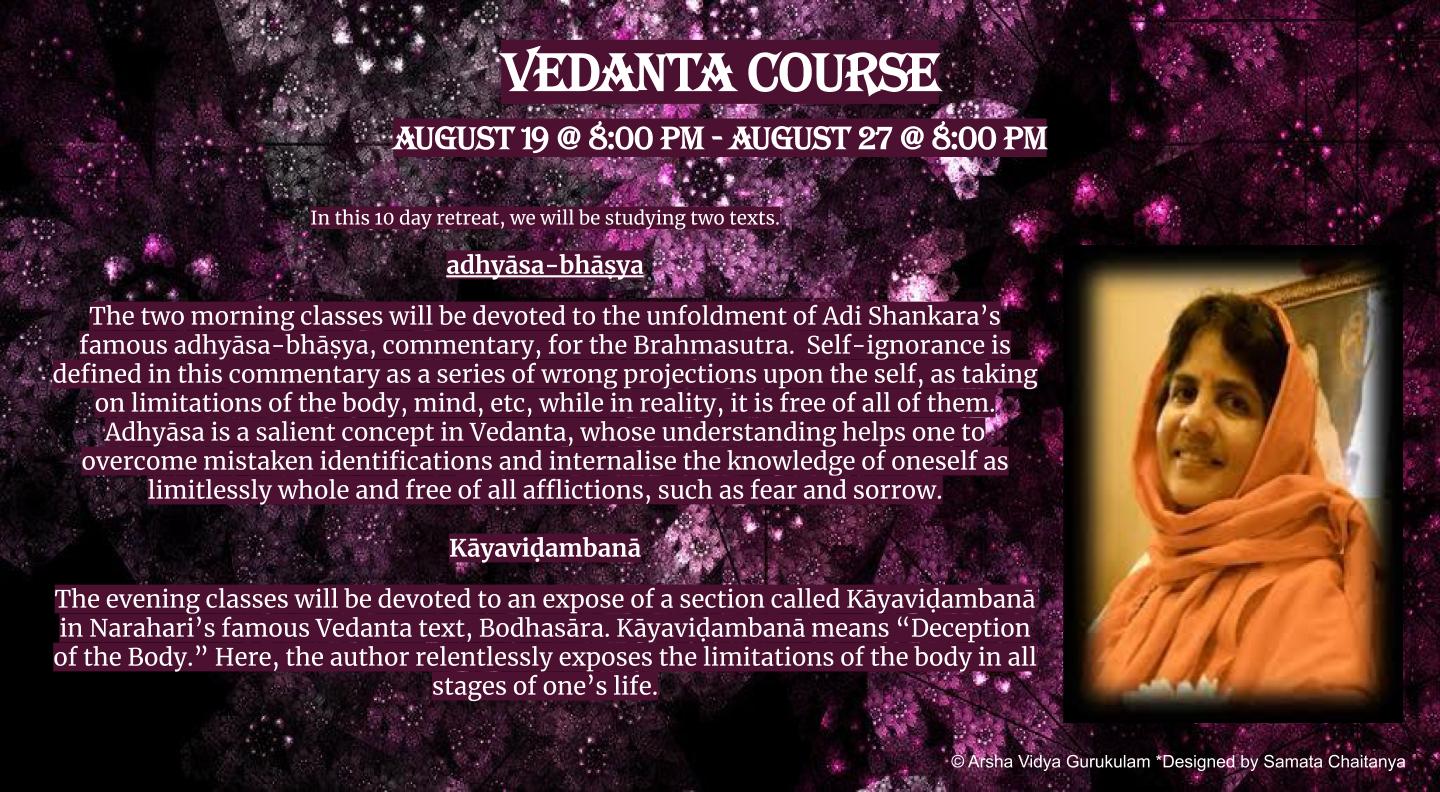 In this 10 day retreat, we will be studying two texts.
adhyāsa-bhāṣya
The two morning classes will be devoted to the unfoldment of Adi Shankara's famous adhyāsa-bhāṣya, commentary, for the Brahmasutra.  Self-ignorance is defined in this commentary as a series of wrong projections upon the self, as taking on limitations of the body, mind, etc, while in reality, it is free of all of them. Adhyāsa is a salient concept in Vedanta, whose understanding helps one to overcome mistaken identifications and internalise the knowledge of oneself as limitlessly whole and free of all afflictions, such as fear and sorrow.
Kāyaviḍambanā 
The evening classes will be devoted to an expose of a section called Kāyaviḍambanā in Narahari's famous Vedanta text, Bodhasāra. Kāyaviḍambanā means "Deception of the Body." Here, the author relentlessly exposes the limitations of the body in all stages of one's life.