Lord Ganesha and Medha Daksinamurti Temple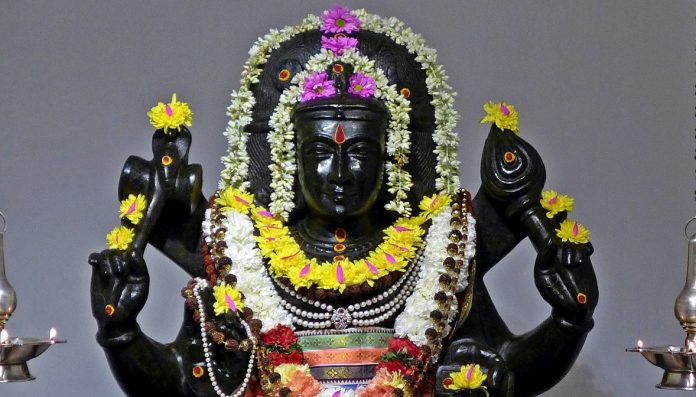 Tradition holds that Lord Siva in the form of Dakshinamurti was the first teacher of Vedanta. He imparted self-knowledge to the four rishis seated at his feet, initiating an oral tradition which has been passed down to us through the centuries. Sri Medha Dakshinamurti and Ganesha Temple on the gurukulam grounds, honors this teaching tradition and provides a place of prayer and worship for all seekers.
Temple Update
We are pleased to announce that the Temple is open to the public daily from 5:30am-7:30pm. Visitors must be fully vaccinated (unvaccinated visitors are not allowed). Pre-registration is no longer required for Temple visits or for 1st and 3rd Sunday classes. Registration for courses is required, as usual. (NOTE: The temple is closed from 2:30 to 3:30 pm for sanitization).
Abhisheka and Arati will continue to be streamed on YouTube at 5:45 am and 6:00 pm ET, respectively.
This information is subject to change.
Evening 5:00- 6:30 pm
Abhiseka and Evening arati to Lord Daksinamurti.
Important Policies
All must be fully vaccinated. No children are allowed if they are not vaccinated. Proof of vaccination is required. Entry will be denied without this proof.
ONLINE ALSO:
All are welcome to view our programs virtually via our Live Streaming page or YouTube channel.
Medha Dakshinamurthi And Ganesha Temple
Temple Services
Archana to Lord Ganesha and Lord Dakshinamurti
Abishekam to Lord Dakshinamurti
Services offered by our Priests
Aksharabyasam
Ayusha Homam (Birthday)
Lagnam (Wedding)
Namakaranam (Naming Ceremony)
Navagraha Homam
Shashti Abdhapoorti (60th Birthday)
Sahasranama Puja
Satyanarayana Puja
Seemantham (Prenatal)
Shrardham
Upanayanam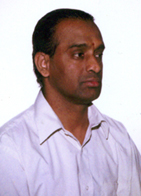 Pandit Ganesan comes from the city of Coimbatore in Tamil Nadu, India. Beginning at the tender age of nine, he attended the Veda Padasalai at Kumbakonam in Tamil Nadu. He received further training at the Sankaramadam associated with the Kanchi Kamakoti Peetam at Kancheepuram, Tamil Nadu. After nearly ten years of formal training at the above institutions, he was a practicing priest at Coimbatore for nearly twenty years. He joined the Gurukulam as a priest in 1997. While a student at the Vedic school associated with the Kanchi Kamakoti Peetam, Pandit Ganesan had innumerable chances to be in the presence of Holiness Jagadguru Chandrasekarendra Saraswati Swamigal of Kanchi. The one moment he cherishes is the honor of receiving a shawl and a prize from the Acharya Swamigal on completion of his course of study at the school. He may be reached at (570) 656-0197 or by email at ganesanavg@hotmail.com.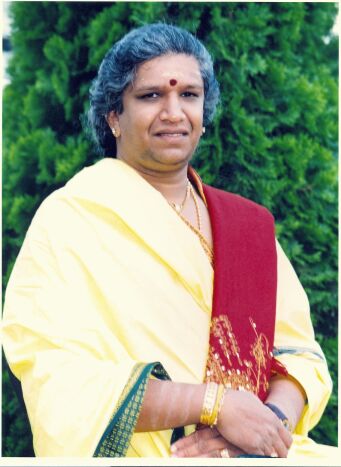 Pandit Ravichandran hailing from Pujya Swami Dayananda's village of Manjakudi in Thanjavur district of Tamil Nadu, India, Sivachariar Ravichandran comes from a traditional family of temple priests. He studied Vedas and Agama Sastras under his father Saravana Sivachariar. He has successfully completed Agama Visharatha Exam conducted by Dravida Desa Brahmana Samskrit University, Thiruchirappalli, Tamil Nadu. Shivachariar Ravichandran has been with the Gurukulam since 1994 and performs temple Puja as well various Vedic rituals. He is gifted with a resonating voice for Vedic chanting. He is also adept in bringing out the beauty of Lord Daksinamurti through his alankaras for the pleasure of Lord Daksinamurti's devotees. Pandit Ravi is available to do Puja and Vedic rituals both at the Gurukulam as well as outside. He may be reached at (570) 656-0192 or by email at Priestravi@yahoo.com.