---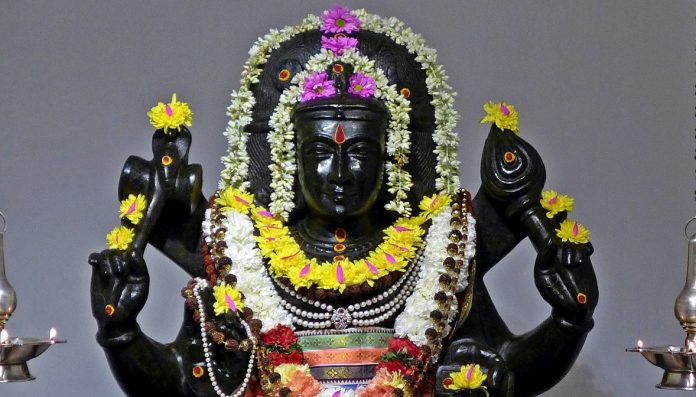 Daily Abhisheka and Aarati to Lord Dakshinamurti
5:45-7:00am ET (UTC-5) Abhisheka
5:30-6:00pm ET (UTC-5) Aarati
---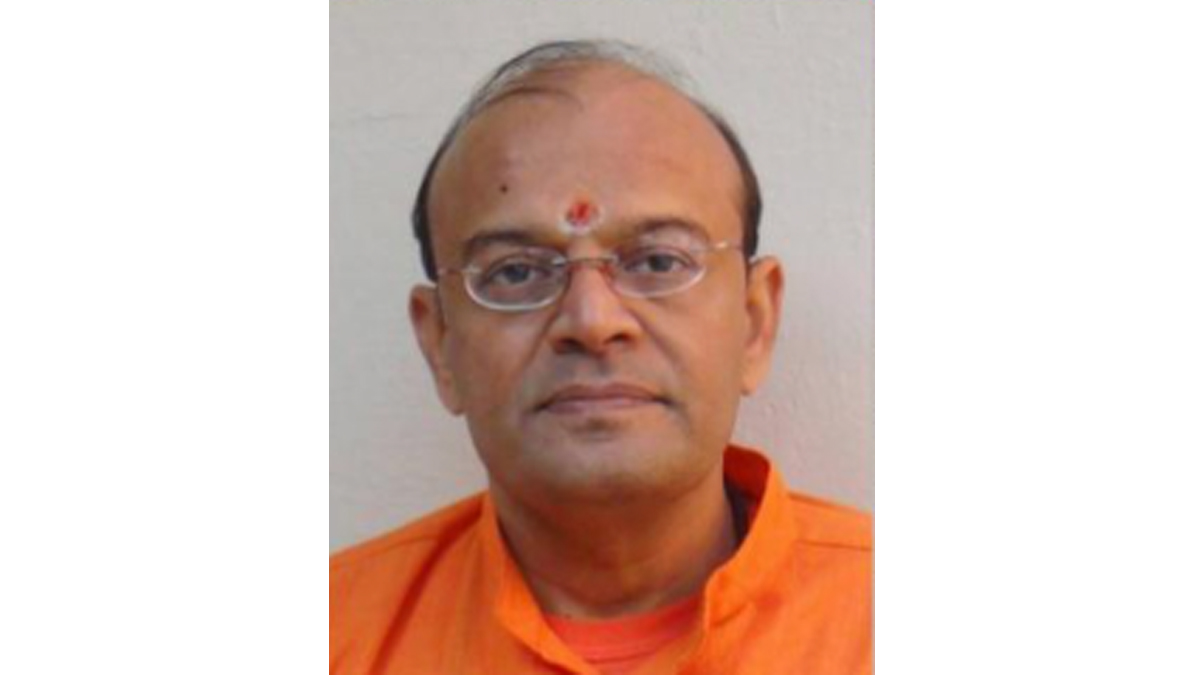 Panchadasi
with Swami Muktatmananda
Sunday to Friday every week.
7:30-8:30 pm ET (UTC-5)
Zoom Meeting:
These classes can also be viewed on this page in the window below.

Your tax-deductible donation paid through the BUY button below will help to support the live stream offering on Zoom and give you access to the previous classes as well.

The Pancadaśī of Śri Vidyaranya is a comprehensive manual of Advaita Vedanta, enjoying great popularity with those who want to have a clear vision of self, Ātmā.
---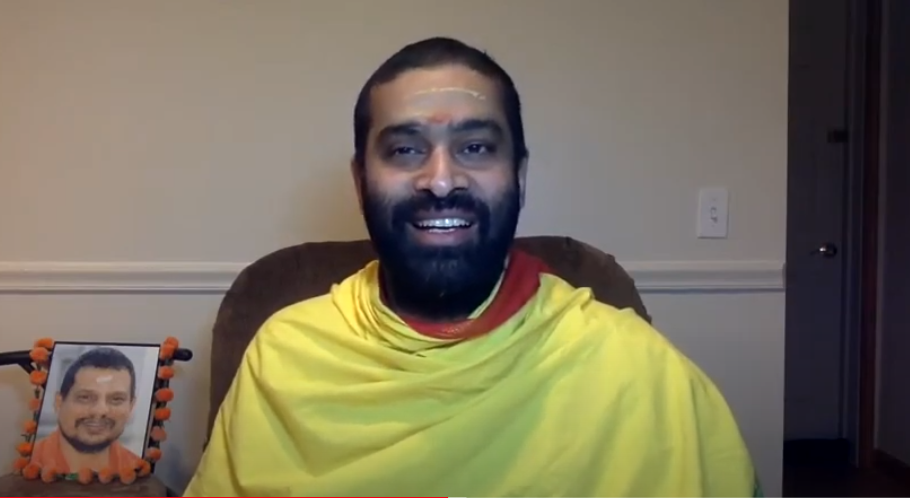 Bhagavad Gita Study Classes
with Brahmacari Suryanarayana
Every Saturday, 6:30-7:30pm ET (UTC-5)
---
Shrimad Bhaagavatam Study Classes with Brahmacari Suryanarayana
Every Saturday, 7:30-8:30pm ET (UTC-5)
Zoom Meeting:
Bhaagavatam is a Mahapurana written by Sage Veda Vyasa. In these classes, the text is studied verse by verse based on Shridhari tikka.
---
Meditation Online with Swamini Ramananda
1st and 3rd Saturday every month
11:00am-12:00pm ET (UTC-5)
Zoom Meeting:
https://us02web.zoom.us/j/81884526142?pwd=Y25NemUvWFlXdXo1ZmdkdHVrNC94QT09
Meditation plays an integral part in a seeker's spiritual journey, in that it steers the wavering mind into a state of quietude, wherein the tumult of distracting desires loosen their grip. With practice, the mind will be ushered to a deeper realm of stillness. Such a mind gains the capability for a lofty vision and cannot be influenced by anything. As the practice of meditation deepens, one can resolutely face the problems in life and gradually become a yukta, one who abides in one's real nature.
---
RECENT CLASSES

and EVENTS
1st and 3rd Weekend Bhagavad Gita Study
January 17, 2021
---
Makara Sankranti Puja
Thursday, Jan 14 at 11:00 am ET (UTC-5)
Bhagavad Gita Chap 4
Swami Viditatmananda
Sunday, January 3, 2021
Class 1, Chap 4, Verses 41, 42
Class 2, Chap 5, Verse 1
---
New Year's Day Abhishekam to Lord Dakshinamurti
---
2021 New Year's Eve Moola Mantra Japa
December 31 at 4:15 pm
Om namo bhagavate Dakshinamurtaye mahyam sriyam medham prajnam prayaccha svaha
OM – UNTO THE LORD DAKSHINAMURTI SALUTATION
BLESS ME WITH PROSPERITY, POWER OF MEMORY,
POWER OF THINKING AND CLARITY OF KNOWLEDGE.
THIS CHANTING IS MY OFFERING TO YOU.
---
Welcoming the 2021 New Year
with Satsang, Bhajans, Chant and Aarati
December 31, 2020
---
2020 Year-End Vedanta Course
Sat Darshanam of Ramana Maharshi and
Sundara Kanda of Valmiki Ramayana
with Swami Tattvavidananda
Access to recorded classes is included through Jan 6, 2021. After that, access will be available for an additional fee.
Satsang (Q&A) with Swami Tattvavidananda
Sunday, December 20, 2020
3:00-4:00pm ET
---
Bhagavad Gita Chapter 4
with Swami Tattvavidananda
Live-streaming from Arsha Vidya Gurukulam
Sunday, December 20, 2020
10:00-11:00am ET Class 1
11:20am-12:20pm ET Class 2
Pratassmarana Stotram
with Swami Tattvavidananda
2007
---
---
2020 Thanksgiving Vedanta Course
with Swami Tattvavidananda
Verses from "Sat Darshanam" (vision of truth)" are unfolded by Swami Tattvavidananda. The original text was written in Tamil by Sri Raman Maharshi, and is known by the name "Ulladu narpadu". Vedanta teaches that reality, Atma, is the truth unlimited by time, space, and attributes. It cannot be perceived as an object since it is the very subject in whose presence all else exists. This text brings out the teaching of Advaita in a sophisticated yet direct manner.
Link to ORDER FORM to buy audio or video files on a USB flash drive: https://forms.gle/oXxRvLLFy4PX8PmEA
---