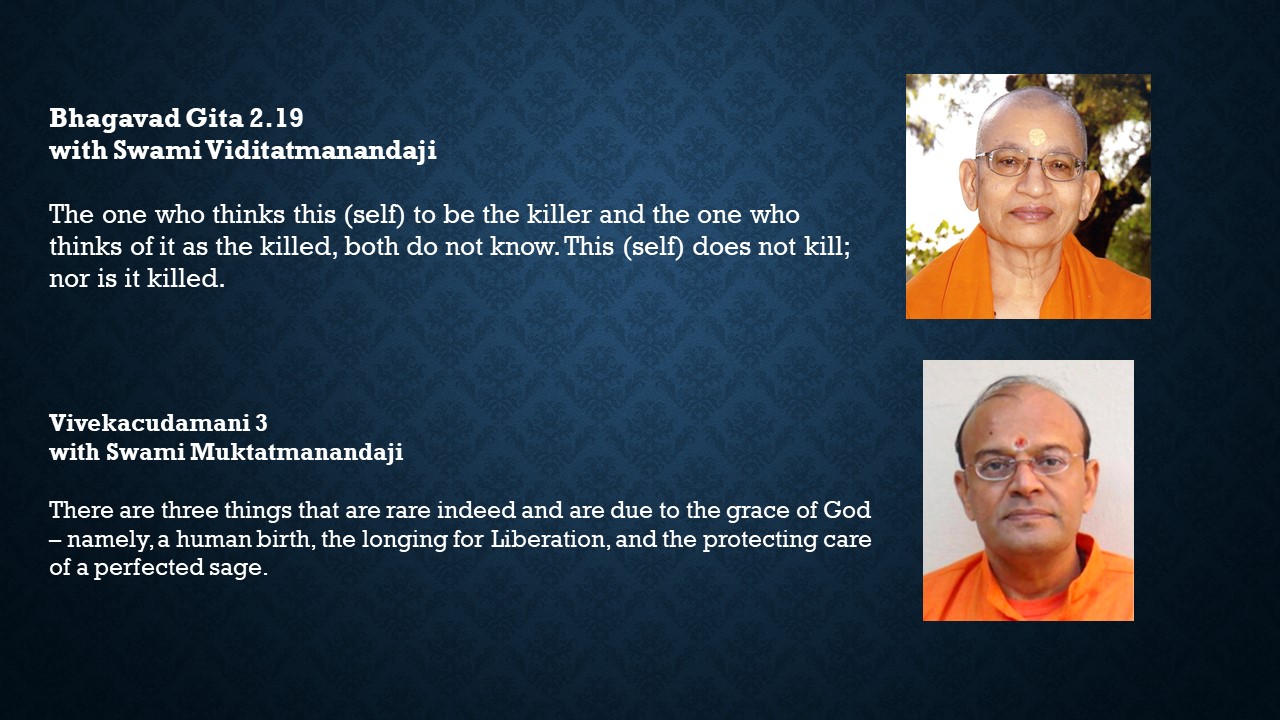 Daily Abhisheka and Aarati to Lord Dakshinamurti
5:45-7:00am ET (UTC-4) Abhisheka

5:30-6:00pm ET (UTC-4) Aarati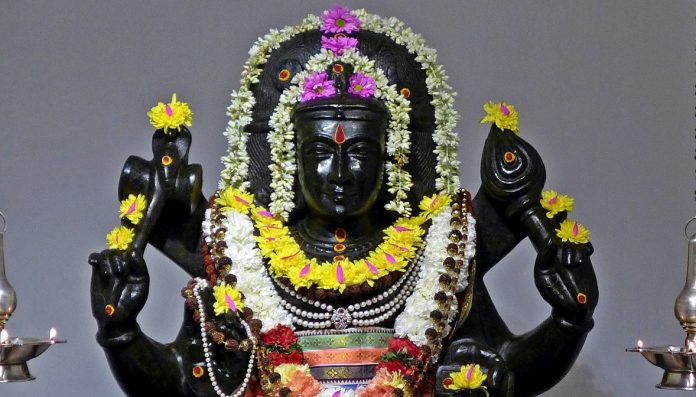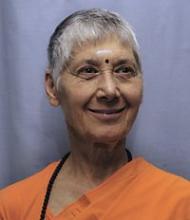 Meditation Online with Swamini Ramananda
Meditation plays an integral part in a seeker's spiritual journey, in that it steers the wavering mind into a state of quietude, wherein the tumult of distracting desires loosen their grip. With practice, the mind will be ushered to a deeper realm of stillness. Such a mind gains the capability for a lofty vision and cannot be influenced by anything. As the practice of meditation deepens, one can resolutely face the problems in life and gradually become a yukta, one who abides in one's real nature.

1st and 3rd Saturday every month 11:00am-12:00pm ET (UTC-4)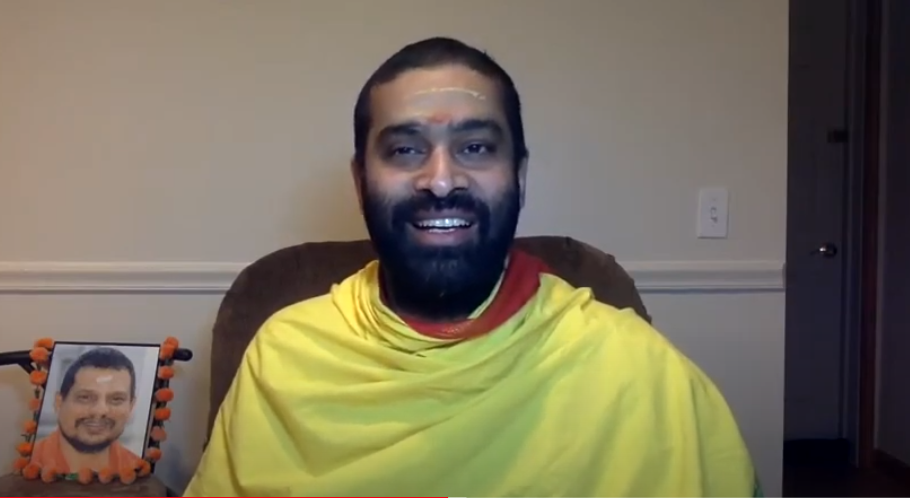 Bhagavad Gita Study Classes with Brahmacari Suryanarayana
Every Saturday, 6:30-7:30pm ET (UTC-4)
Shrimad Bhaagavatam Study Classes
with Brahmacari Suryanarayana
Every Saturday, 7:30-8:30pm ET (UTC-4)
Bhaagavatam is a Mahapurana written by Sage Veda Vyasa. In these classes, the text is studied verse by verse based on Shridhari tikka.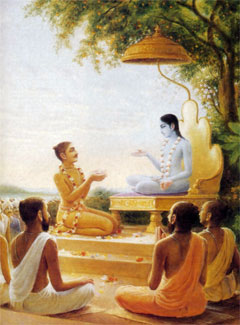 Bhagavad Gita Chapter 5
with Swami Muktatmananda
1st and 3rd Sundays
June 6 and June 20, 2021

10:00-11:00am ET (UTC-4): Class 1
11:30am-12:30pm ET (UTC-4): Class 2
Meditation with Pujya Swami Dayananda Saraswati
2005
"Meditation highlights one's inseparable connection with the total, Īśvara. Through various steps, one is brought to be one's own self, recognizing all the way the presence of the whole at every level of oneself."

7:15 am ET (UTC-4)
June 21-July 2, 2021
Panchadashi with Swami Muktatmananda
Monday-Wednesday-Friday, 10:30-11:30 am ET (UTC-4)
The Panchadaśī of Śri Vidyaranya is a comprehensive manual of Advaita Vedanta, enjoying great popularity with those who want to have a clear vision of Self, Ātmā.
By paying for access to this course via the BUY button above, you will not only help to support the Gurukulam, but you will also have access to viewing the recorded classes for a limited time. Free access is also available to the live sessions via the Zoom link below.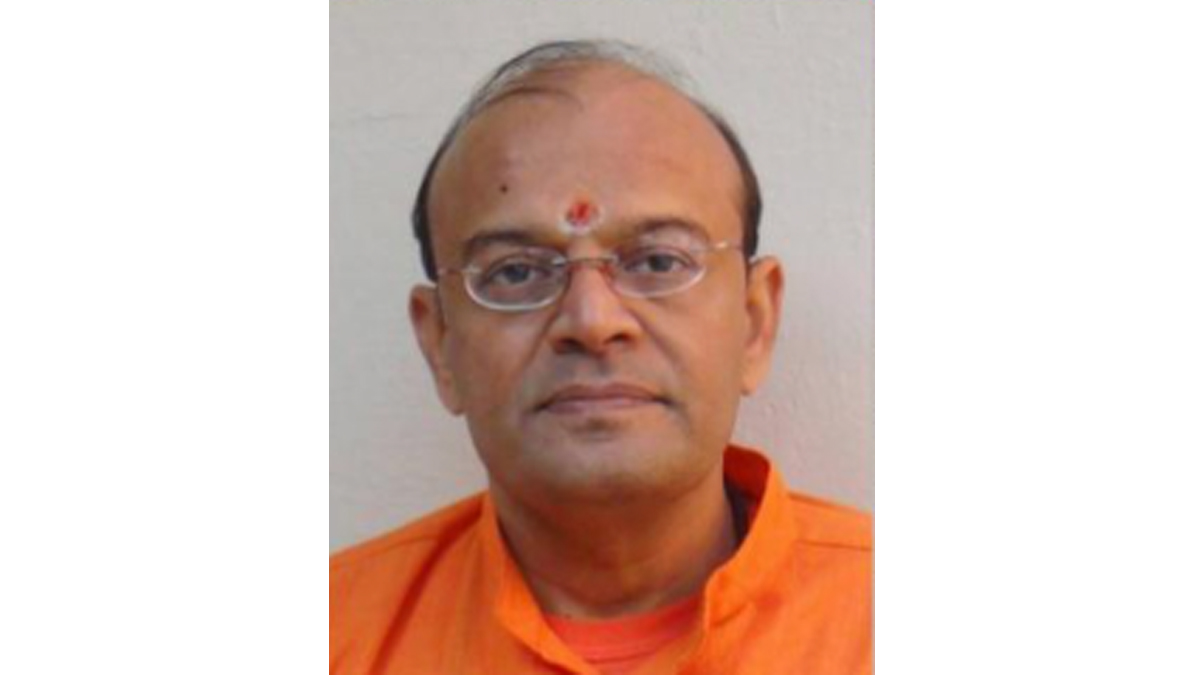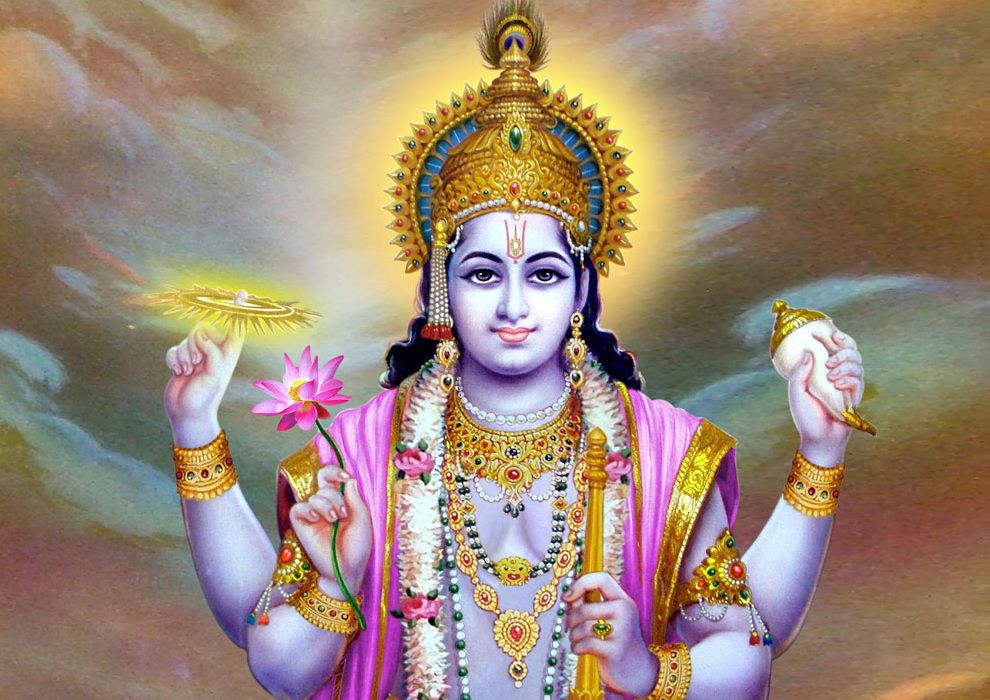 Vishnu Sahasranama Meaning
with Brahmacari Suryanarayana
Every Wednesday, 7:30-8:30 pm ET (UTC-4)
Each element can be added and moved around within any page effortlessly. All the features you need are just one click away.
Ananda Mimamsa with Pujya Swami Dayananda (2008)
June 7-18, 2021
11:00 am ET (UTC-4)

An enquiry into bliss, described in the Taittiriya Upanishad.