Swami Viditatmananda Saraswati
PresidentArsha Vidya Gurukulam
Sri Swami Viditatmanandaji, a disciple of Sri Swami Dayananda Saraswati, expounds Vedanta with a simplicity and directness that make it easy to assimilate. Having lived and worked in the United States prior to becoming a renunciate, Swami Viditatmanandaji is familiar with the lifestyles in India and the West. With his insight into both cultures, he reaches out to everyone with equal ease.
Pujya Swami Dayananda Saraswati
VisionaryArsha Vidya Gurukulam
"In this world, there is nothing more sacred, more purifying than knowledge"
"That you are the whole is the view of the Vedas"
"The Self, being full and complete, is not isolated from anything. This teaching is Vedanta."
Sri Swami Dayananda Saraswati was a distinguished, traditional teacher of Vedanta. His in-depth understanding and nuanced appreciation of Western culture made him that rare teacher who communicated the vision of non-duality to modern listeners. He was able to make one see, with immediacy, the truth of oneself as the whole.
Swami Dayananda taught Vedanta in India for more than four decades, and around the world since 1976. In his public talks abroad, Swamiji had spoken at many of the most prestigious American universities and had addressed international conventions, UNESCO and the United Nations, where he participated in the Millennium Peace Summit.
Abhisheka and Arati will continue to be streamed on YouTube at 5:45 am and 6:00 pm ET, respectively.
Click below to know more Covid Guidelines for visiting Gurukulam.
---
Temple Updates:

Temple officially closed to the public through January 31.
Abhisheka and Arati will continue to be streamed on YouTube at 5:45 am and 6:00 pm ET, respectively.
Gurukulam is now open to all vaccinated visitors for Vedanta Courses , Weekend Classes, Temple pujas, and Temple services (Pre-registration is required).  
Swami Muktatmananda is at the Gurukulam as a resident acharya. He is offering online classes and teaching Sanskrit at the residential Vedanta courses for adults. 
Upcoming Public Events:
Please join us with your family and friends
There are no upcoming events at this time.
Please see the 2022 Programs for information on all the upcoming Camps and Program Registration details. Send an email to suddhatma@gmail.com or 
Call 570-992-2339. Mrs.Vimala Sadasivam 570-656-0193.
(Patrons of the Gurukulam, who pledge $2000 for the year and renewable, are entitled to select four Gifts-For-a-Day and attend one Patrons' Retreat without any charges. They will also receive a one-time gift of special collections of Pujya Swamiji's books).
Participate - Make a difference in your life !
The knowledge imparted at Arsha Vidya Gurukulam, being the knowledge of the Rishis, is sacred. And Vedanta being the knowledge that solves the human problem, it frees an individual from samsara, a life of becoming. Accordingly, one cannot put a price on it, and this is the reason that there are no fees for Vedanta classes at the Gurukulam.There are also no other conditions for access to the knowledge. It is available for anyone who is interested—for the asking.
Those who have a value for this knowledge, and those who have benefitted from it, are naturally inclined to ensure that it continues to flow, which includes preserving the Gurukulam, the infrastructure that supports it.
Thus, the Gurukulam has been developed and is being supported almost entirely by the donations of these people who have imbibed the spirit of loka-anugraha, furthering the welfare of the people. Most of the expenses of running the Gurukulam are paid for by generous contributions and Gurudakshina, offerings to the teachers at the conclusion of courses. And the entire campus with all its facilities, including the new lecture hall complex, was developed because of the contributions of people who benefited from teaching.
There are nominal fees as required by IRS Regulations for course registrations and lodging, which help offset the operating expenses of the Gurukulam.
Subscribe to our Newsletter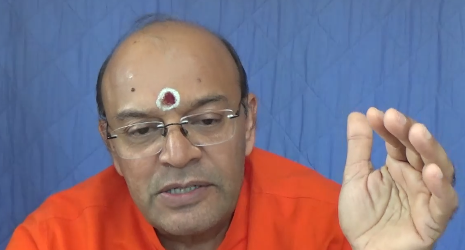 Bhagavad Gita
Panchadasi Chapter 1 Swami Muktatmananda,29 Classes in 2020 https://www.youtube.com/watch?list=PLYTbMLJyGboAOUnxXkjJUSleDiIJl7uiR&v=ydTQxzJCjVc
Read More »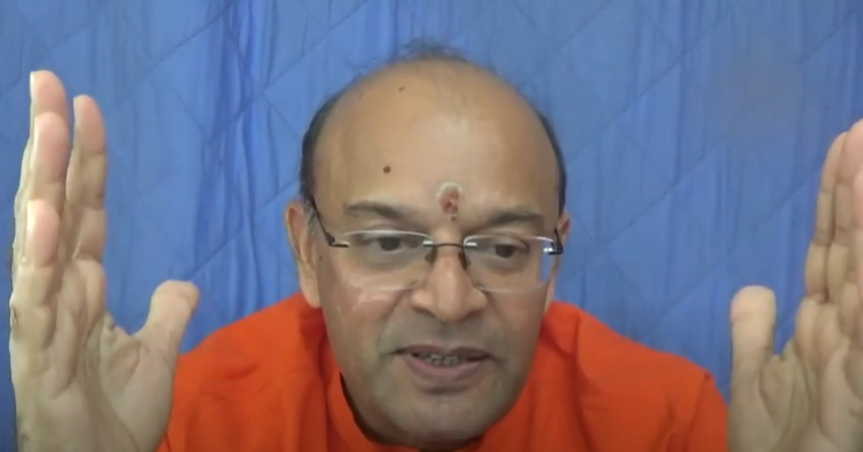 Swami Muktatmananda
Bhagavad Gita Chapter 2 Swami Muktatmananda92 Classes in 2020 https://www.youtube.com/watch?v=P3tK3Y9QlL0&list=PLYTbMLJyGboC2zMWTCtcuxiRvd9yv2kT-
Read More »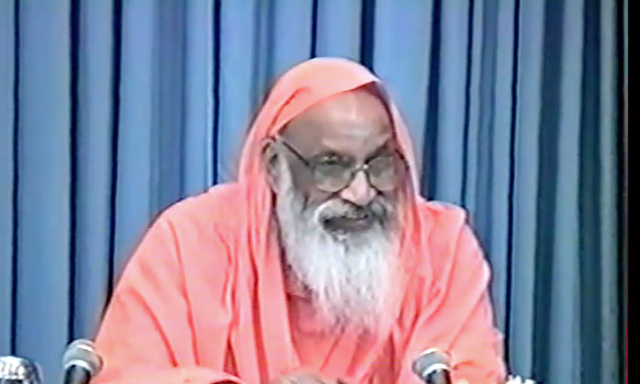 Swami Dayananda Saraswati
"In the vision of Vedanta, you are the whole. When the Upanisads say that you are the whole, you have to see that vision. There
Read More »
Bhagavad Gita
Value of Values (Bhagavad Gita 13.7-13.12) Next Generation Retreat with Swami Viditatmananda All human beings know that there is a universal law that applies equally
Read More »